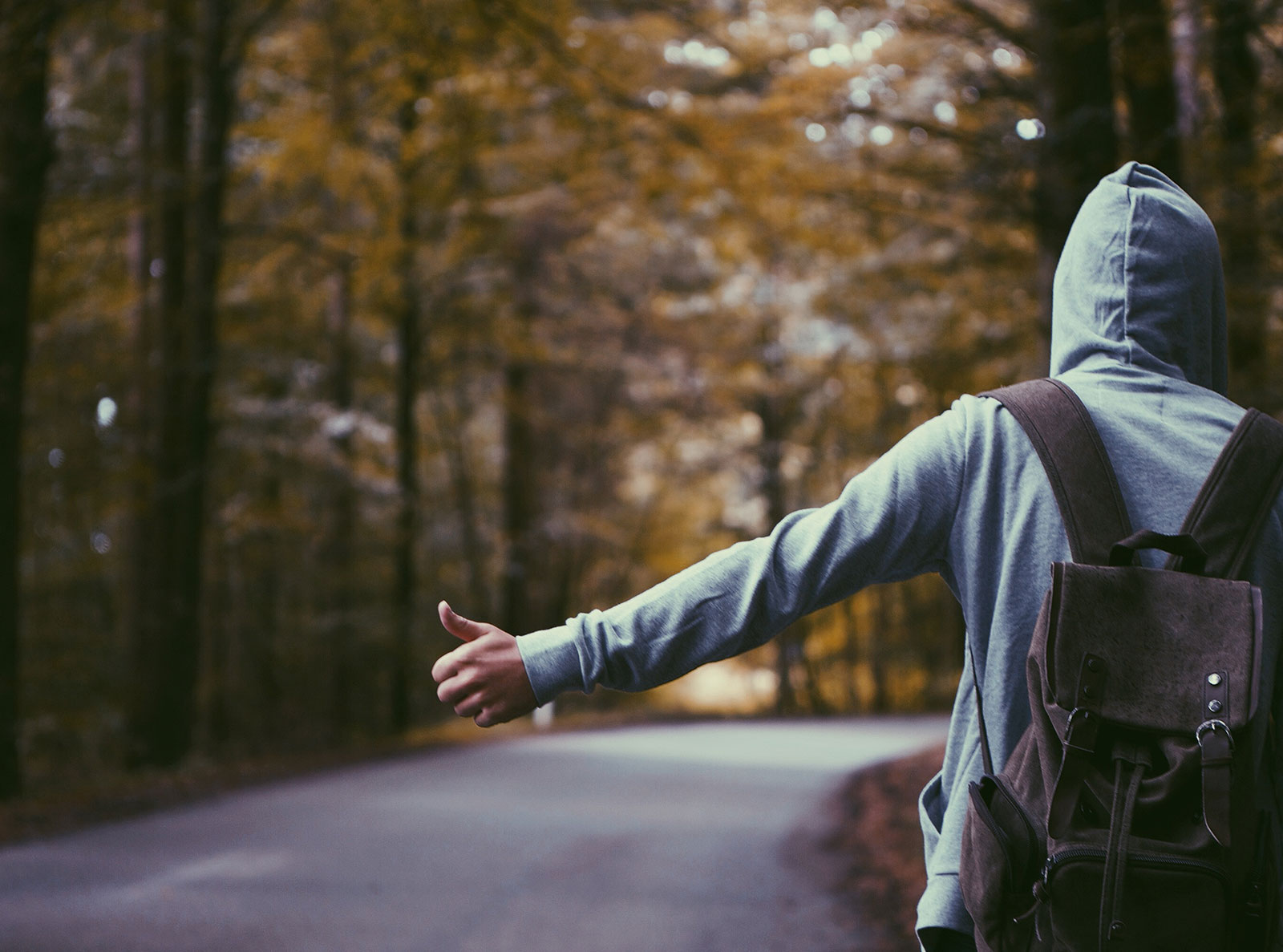 It can often be a struggle to find funding for your activity or project. Ideally, the project should be able to fund itself. This, however, rarely happens. It can be especially difficult to organize financing if your project is the first of its kind, or if your activity is only a one-off event. This guide provides information for volunteer organizations who want to apply for a grant for a project or activity.
6 tips
If you ask a third party to contribute to the costs of your project or activity, they will want to see a budget with a breakdown of the costs. The budget must be easy to understand for both those involved in the project and those who have little knowledge of it. Research whether the organization you are applying to for funding has standard application forms (these can usually be found on the organization's official site).
Tip 2: Have a clear vision
This is different from simply saying what you want to do, which is usually already obvious. The activity or project you want to organize is also inspired by a goal. You want to achieve something. Whatever that may be, every goal is just as valid and important as the next. A project that creates a meeting point for residents may look to combat loneliness in the neighbourhood or bring people together and make them aware of the need to care for others. When applying for a grant, you should make sure you state, in clear words, what you're going to do, what you're aiming for, and how the activity will help achieve this aim. Try to get these three points down on paper as clearly as possible.
Tip 3: See who wants to provide funding
You could have many sources of funding, but the main source will be the people taking part in the activity. See whether these people would be willing to provide funding and turn the activity into a reality. Crowdfunding is the modern way of organizing funding: it raises money from people who each contribute an amount, typically via the Internet. In some cases, part of the project budget may be subsidized.
The second way of funding your project is via sponsors. These could be companies or large institutions whose philosophies tie in with the objective of your project or activity. Many organizations provide grants for social and community activities, so you should carry out some research to find out the most suitable grant provider for you. Remember that you can request a grant from several institutions. If so, each request you send needs to provide information on the funding you have already applied for (stating the source) and the status of this funding.
Tip 4: Ask when and how to apply for a grant
Each grant provider has its own application deadline and terms and conditions. You must research when and how you can submit an application. Find out whether the institution has fixed application deadlines and standard application forms, or whether it accepts applications by post, in person, or digitally.
Tip 5: Find out whether you need a permit
Some activities may take place in a public space, which could affect the people using this space. You may also want to organize some catering. If so, you must ask the municipality whether you require a special permit.
Tip 6: Don't be afraid to ask questions
Don't be afraid to ask questions. Indeed, most grant providers would prefer if you asked five questions and made sure your project was of a good quality. You don't want your application to be rejected immediately because it's incomplete. If you have any questions, please feel free to contact any of the grant providers, your neighbourhood network (or the neighbourhood network where the activity will take place), or workers at the Trajekt foundation.
Who can help?
If you need help, you can get in touch with several organizations and contact people:
Neighbourhood network: Most neighbourhoods in Maastricht have an active neighbourhood network. These volunteer organizations are set up by residents who want to improve the quality of life in their neighbourhood by bringing together other residents, institutions, and organizations and encouraging social participation.
Trajekt is a welfare organizations that supports residents in developing and implementing volunteering activities. Alongside providing help with drafting a project plan or with your grant application, the workers at Trajekt would also be happy to provide their input on your idea. Contact Trajekt by calling one of the numbers below.

Noordoost ['north east'] (Amby, Beatrixhaven, Borgharen, Itteren, Limmel, Nazareth, Scharn-Noord, Wyckerpoort, Wittevrouwenveld). Tel.: +31 (0)43 763 00 10.
Zuidoost ['south east'] (Céramique, De Heeg, Eyldergaard, Heer, Heugem, Heugemerveld, 'Molukse wijk' [Moluccan neighbourhood], Randwyck, Scharn-Zuid, Sint Maartenspoort, Wyck). Tel.: +31 (0)43 763 00 20.
Noordwest ['north west'] (Belvédère, Bosscherpoort, Bosscherveld, Brusselsepoort-West, Caberg, Lanakerveld, Malberg, Malpertuis, Oud-Caberg, Pottenberg). Tel.: +31 (0)43 763 00 30.
Zuidwest ['south west'] (Belfort, Biesland, Brusselsepoort-Oost, Campagne, City, Daalhof, Dousberg, Hazendans, Jekerdal, Mariaberg, Sint Pieter, Villapark, Wolder). Tel.: +31 (0)43 763 00 40.

The Municipality of Maastricht

Municipal coordination officers (regiefunctionaris): These officers work in Maastricht's four neighbourhoods. They're your go-to contact person if you're involved in volunteer work or are taking part in or organizing neighbourhood activities. They will also accept grant applications under the Regeling Bewonersinitiatiefgelden (Dutch funding scheme for residents' initiatives). Each neighbourhood has its own contact person:

Albert Alberts (Caberg, Malberg, Malpertuis, Pottenberg, Brusselsepoort, Belfort, Daalhof, Hazendans, Oud-Caberg, Biesland, Wolder, and Campagne). Tel.: +31 (0)6 52497972. E-mail: alberts@maastricht.nl;

Pieter van der Waa (city centre, Kommelkwartier, Statenkwartier, Boschstraatkwartier, Wyckerpoort, Wittevrouwenveld, Mariaberg, Céramique, Wyck, Sint Maartenspoort, and Heugemerveld), Tel.: +31 (0)6 21 88 41 56. E-mail: van.der.waa@maastricht.nl;

Rieneke Soumete (Borgharen, Itteren, Boschpoort, Bosscherveld, Scharn, Heer, Amby, De Heeg, and Vroendaal). : +31 (0)6 21 12 88 07. E-mail: rieneke.soumete@maastricht.nl;
Mariëlle Munnecom (Limmel, Nazareth, Sint Pieter, Jekerdal, Villapark, Jekerkwartier, Heugem, and Randwyck). Tel.: +31 (0)6 52 75 87 6. E-mail: munnecom@maastricht.nl.

Municipal policy officers: volunteer organizations who already receive funding have a contact person at the policy department. Volunteer organizations looking to start a new activity or project can send their questions to one of these contact people. This officer's contact details will be on the last grant decision letter you received. If you can't remember your contact person, please contact Huub Kerstens by telephone on +31 (0)6 27 85 08 34 or by e-mail at huub.kerstens@maastricht.nl.
Grants and funding
Municipality of Maastricht
The Municipality of Maastricht offers two types of grant for volunteering activities in welfare and health.
The first is the 'basic grant'. This is an annual grant for volunteer organizations to cover your fixed costs and permanent activities. You can apply for the grant in October. You are only eligible for the annual grant if you meet certain conditions.. The exact application deadline is published on www.maastrichtdoet.nl.
The second is the 'flexible grant'. This is a project grant that can be applied for at various times in the year. The grant relates to one specific theme that is established each year. You must meet a number of conditions to be eligible for the grant. The application deadlines and themes are published on www.maastrichtdoet.nl.
Other institutions and organizations
There are countless other institutions and organizations that provide grants for community and social activities. Below are some of them:
Oranjefonds Nederland: a national fund that provides grants for a huge range of social initiatives, including small-scale, local initiatives.
VSB Fonds: The national 'VSB Fonds' (VSB Fund) supports initiatives that encourage inclusive, active participation in society, social mobility, and personal development.
Elisabeth Strouven Fonds: this foundation supports social initiatives in Maastricht. All sizes of volunteer organizations can apply for funding.