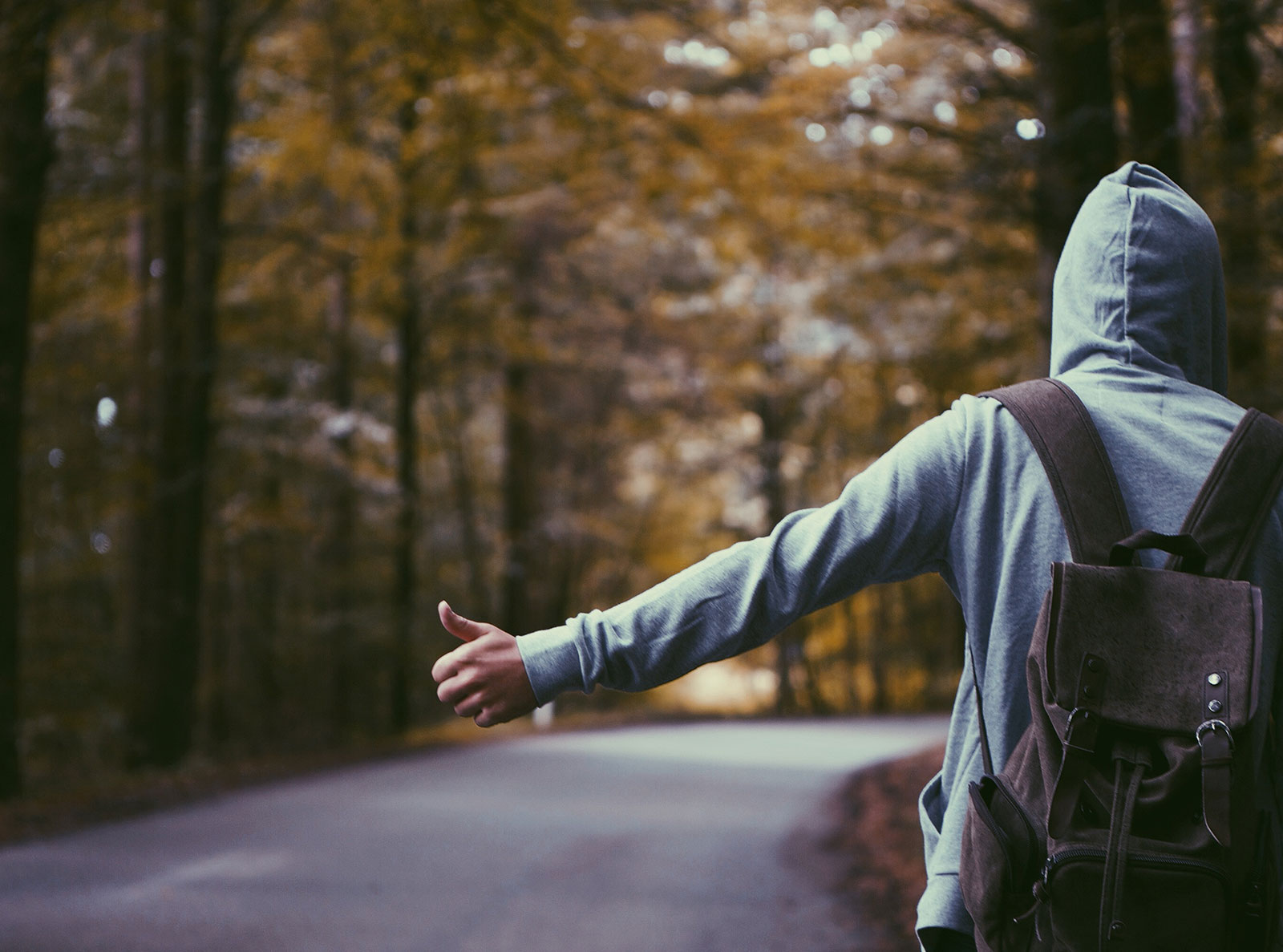 You may have an idea for a great project, you may have a dream that you want to turn into a reality, or you may simply want to help others. If so, this guide will show you how to organize your project in four steps.
(Some of the links are only available in Dutch.)
4 tips
Tip 1: Turning an idea into a plan
Brainstorm
If you already know what you want to achieve, or if you have an idea but need some inspiration and tips, you should try brainstorming with other people. These should be people who think your idea could work and who will play a vital role in organizing the project. You can also show your idea to colleagues, friends, or family to see whether they think it has potential.
Working together from the start
Everyone has their strong points. While you may have strong organizational skills, another person may have a creative ability to come up original activities. In short, working together with others has mutual benefits – and it's always more fun to start an activity as a team than on your own. You should start by looking for people who want to start the activity with you (friends and acquaintances are a good place to start). If you can't find anyone, then look for volunteers.
Advice
Remember that you're not the first person to have ever organized an activity! There are plenty of organizations out there who could help you. Feel free to contact them for advice.
Here are some tips:
Look for experienced people who want to help and provide their input. These people know all the ins and outs of starting an activity.
Look at the list of organizations in your city or province and contact people who could advise and support you. A welfare charity, the Regional Health Service (GGD), a café, a community centre, or a school could become involved in or provide input on your activity. Please refer to a later chapter in this guide for a list of bodies, organizations, and people who will be happy to answer your questions.
Make a plan
You will want to get started with planning straight away, especially if you think you have a good idea. However, you should take some time to think about your idea and put it down on paper. Ask yourself the following questions:
What is the activity's target group? You choose who your activity is aimed at. Your activity could be for young people, elderly members of society, residents, parents and children, or arty types. Alternatively, you may also want to start a group with people who have something in common, be that religion or a shared interest in urban gardens, reading, or walking. Think about how many people you want to reach. Smart off small, and stay realistic.
What are you going to do? Your plan should show exactly what you're going to do. You can think of different activities, but start off small. After all, some activities are time-consuming and will need a lot of work. If you think your activity might fall into this category, you should only start to organize it once you've gained more experience and have more people supporting you. If your event or activity will involve more than 50 people, you should create a project plan.
When do you want to do it? Make sure you decide on a clear time or period during which your activity will take place. If you plan to organize a monthly event, say on which day (and in which week) this will take place. You could also decide on a period. This could be every third Thursday on the month for the first six months of the year. If you're going to organize a 'one-off' activity, then write down the date and time.
Where are you going to do it? Take some time to select the best location for your event. Explore various options, making a pro-and-con list for each one. Once you've done that, choose the best option. Make sure you have a 'plan B,' in case of an emergency. If your event is outside, you should also have a back-up indoor location in case the weather is bad.
Funding
Organizing an activity can be very costly. There are several ways of dealing with this:
Ask each person to pay a small participation fee;
Organize a collection at your activity and ask each participant whether they would like to donate.
Explore the sponsoring options – your friends or family, an organization, or a school may be willing to help.
Visit www.ikbengeweldig.nl ('I am fantastic') for inspiration.
You can find more tips in the section 'Grants and funding' further on in this guide.
Schedule
Establish as soon as possible when each activity is going to take place. If your activity is more extensive, you may need up to six months from the moment you think of the idea to planning and actually organizing the activity. Make sure you decide on a date early on. At the same time, you should arrange a location and start advertising your activity. The following documents will help:
Schedule
Checklist: make sure you haven't forgotten anything
Make a schedule: A schedule is a precise plan of your event or activity. Making a schedule will force you to go through the day's events minute by minute.
Meetings and administration
If you're working according to a script or plan, you should discuss this with the people working on the activity. Make an agenda with the items that you want to talk about. These items could be the plan, catering, funding, and advertising. Set a date and time for the first meeting (www.datumprikker.nl is a great tool for this). You should also decide on the venue of the meeting. During the meeting, you should discuss all the work that needs to be done and who is responsible for what. You could also make a collective decision or discuss areas that still require action. Whatever you choose to do, meetings are always a good learning experience.
Keep records! You'll often work with lots of different people while you prepare your activity, so it's a good idea to make clear agreements with everyone involved. To avoid any misunderstandings, make sure all agreements are written down in black and white on paper or in an e-mail.  You should also make a file that contains all activity-related information.
Advertising and promoting your activity
As soon as you've agreed on a date and know what you're going to do, you can start advertising and promoting your activity. After all, the success of a project often depends on how well you advertise it. You should think about why people should come to your event and say why your activity is good and what it's trying to achieve.
Use as many social media channels (WhatsApp, e-mail) as possible to tell people about your event. Not only does this form of advertising cost nothing, but it's also a great way to reach a wide audience. Grab people's attention, make them excited, and tell them about what's going to happen at your event. The best way of attracting attention is to contact people personally and provide information.
Encourage 'word-of-mouth marketing' by making ensure all your volunteers invite their family, friends, and network to the event. This is really the best sort of marketing.
You could also try using flyers and posters to reach as many people as possible. Go to places where your target group hangs out and tell people about the activity as you distribute flyers. One of the disadvantages of flyers is the cost: you will need to pay for the design and printing. In light of this, think carefully about whether you really need flyers to reach your target group. If you want to save on costs, you can make a digital flyer.
A press release is a very short report that you send to the media to inform them of important events. You can send a press release to newspapers, regional radio transmitters and television broadcasters, free local papers, websites, and online newsletters that are read and watched by your target group. Before writing a press release, you should read up on how to achieve the right style.
House rules
You should draft a list of basic rules that participants in meetings and activities must follow. This list provides clear agreements for everyone involved and makes sure that people feel safe. The house rules could be:
Treat others with respect.
Stick to promises and agreements.
All meetings are confidential.
The meetings take place at a set time (e.g. once a month).
Success factors
Make sure everyone is present at the beginning and end of the activity. During the opening, you can tell everyone what they can expect, give further information on the programme, or inform people about the house rules. You should thank everyone at the end of the activity.
Make sure you have your 'plan book' with you the whole day, so you know exactly who's doing what and when certain events are taking place.
Make sure you're receptive to feedback from participants.
If you're enthusiastic, other people will be, too.
Don't be disappointed if only a few people turn up (you can have a great time with a small group!).
Visual materials
You should take photos and videos during the activity, so that you can show others how it was and, hopefully, attract more visitors to an activity in the future. However, remember that some visitors to the event may not want their picture taken and do not want their face posted online. You can solve this issue by making sure all photos and videos are made in just one section of the venue. Make sure participants know about this arrangement.
Tip 4: After your event or activity
Last but not least, there's the evaluation. This is a time to ask yourself how everything went.
The evaluation
What went well? What could be improved? And what went wrong? What have you learnt? And how can you avoid making the same errors next time? This period of reflection is a good way to conclude the activity and learn from your experience. Don't just evaluate what went wrong, but also what went well. You should also make a global evaluation, taking account of all the steps that led to the event (right from the beginning to the very end).
There are several evaluation methods:
At the end of the event, ask some participants what they thought of it.
Ask the opinion of everyone who worked on the event.
Check what people on social media are saying about the event.
Draft a short questionnaire and hand it out after the end of the event.
Check what people are saying during the event. Be receptive and alert!
Make an online poll to see what people thought of the event.
Ask specifically for 'tips and best bits' to get positive answers:
Tips: What could be improved?
Best bits: What did you like?
Conclusion
Think about financial matters first. Count up at the end of the activity, making sure you know how much money you brought in and how much was spent. The longer you leave this, the more tricky it is to get an accurate figure. You should also send a brief report to sponsors and funds, including photos from the activity or project, and thank them for their support.
Once you've completed the steps above, you should start thanking people who worked on the project. Organize an event to celebrate with them (this may even produce ideas for the next event!).
Spread the word
Now that you've organized your first activity, you have the knowledge and experience necessary to help other people organize their own activities. Give other project organizers advice.
Get up and try again
Draw conclusions from the evaluation. Think about whether you want to organize another activity. Don't be disappointed if only a few people came to your first activity. By taking feedback from them, you can work together to make sure the next activity is more of a success. You should start right back at the beginning: either think of a new activity or repeat the same activity, now that more people in Maastricht have heard of you. Whatever you do, do not give up – even if the first activity didn't go exactly as planned. Success doesn't usually happen the first time round. You need to practise a few times before everything is perfect.
Who can help?
Here is a list of the organizations and contact people who can help you.
CODE043 is a Maastricht-based youth organization. They're eager to help people with good ideas for new projects. You can call CODE043 on +31 (0)43 321 29 70 or e-mail: info@code043.nl.
Trajekt: This is Maastricht and Heuvelland's community outreach organization. Each neighbourhood has its own branch of Trajekt.

Noordoost ['north east'] (Amby, Beatrixhaven, Borgharen, Itteren, Limmel, Nazareth, Scharn-Noord, Wyckerpoort, Wittevrouwenveld). Tel.: +31 (0)43 763 00 10.
Zuidoost ['south east'] (Céramique, De Heeg, Eyldergaard, Heer, Heugem, Heugemerveld, 'Molukse wijk' [Moluccan neighbourhood], Randwyck, Scharn-Zuid, Sint Maartenspoort, Wyck). Tel.: +31 (0)43 763 00 20.
Noordwest ['north west'] (Belvédère, Bosscherpoort, Bosscherveld, Brusselsepoort-West, Caberg, Lanakerveld, Malberg, Malpertuis, Oud-Caberg, Pottenberg). Tel.: +31 (0)43 763 00 30.
Zuidwest ['south west'] (Belfort, Biesland, Brusselsepoort-Oost, Campagne, City, Daalhof, Dousberg, Hazendans, Jekerdal, Mariaberg, Sint Pieter, Villapark, Wolder). Tel.: +31 (0)43 763 00 40.
General enquiries: Germaine van Elewoud (Tel.: +31 [0]6 20703889) or Pep Peperkamp (Tel.: +31 [0]6 52807590) or send an e-mail tovwm@trajekt.nl.

The Municipality of Maastricht

Municipal coordination officers (regiefunctionaris): These officers work in Maastricht's four neighbourhoods. They're your go-to contact person if you're involved in volunteer work or are taking part in or organizing neighbourhood activities. They will also accept grant applications under the Regeling Bewonersinitiatiefgelden (Dutch funding scheme for residents' initiatives). Each neighbourhood has its own contact person:

Albert Alberts (Caberg, Malberg, Malpertuis, Pottenberg, Brusselsepoort, Belfort, Daalhof, Hazendans, Oud-Caberg, Biesland, Wolder, and Campagne). Tel.: +31 (0)6 52497972. E-mail: alberts@maastricht.nl;

Pieter van der Waa (city centre, Kommelkwartier, Statenkwartier, Boschstraatkwartier, Wyckerpoort, Wittevrouwenveld, Mariaberg, Céramique, Wyck, Sint Maartenspoort, and Heugemerveld), Tel.: +31 (0)6 21 88 41 56. E-mail: van.der.waa@maastricht.nl;

Rieneke Soumete (Borgharen, Itteren, Boschpoort, Bosscherveld, Scharn, Heer, Amby, De Heeg, and Vroendaal). : +31 (0)6 21 12 88 07. E-mail: rieneke.soumete@maastricht.nl;
Mariëlle Munnecom (Limmel, Nazareth, Sint Pieter, Jekerdal, Villapark, Jekerkwartier, Heugem, and Randwyck). Tel.: +31 (0)6 52 75 87 6. E-mail: munnecom@maastricht.nl.

Municipal policy officers: volunteer organizations who already receive funding have a contact person at the policy department. Volunteer organizations looking to start a new activity or project can send their questions to one of these contact people. This officer's contact details will be on the last grant decision letter you received. You can also contact the department by calling 14 043.
Grants and funding
You want to start something new. But alongside what form of organization you want to create, you need to think about money. This is where grants and funding come in. Read on to find out more about the various options.
Municipality of Maastricht
The Municipality of Maastricht offers two types of grant for volunteering activities in welfare and health.
The first is the 'basic grant'. This is an annual grant for volunteer organizations to cover your fixed costs and permanent activities. You can apply for the grant in October. You are only eligible for the annual grant if you meet certain conditions. The exact application deadline is published on www.maastrichtdoet.nl.
The second is the 'flexible grant'. This is a project grant that can be applied for at various times in the year. The grant relates to one specific theme that is established each year. You must meet a number of conditions to be eligible for the grant. The application deadlines and themes are published on www.maastrichtdoet.nl.
Other institutions and organizations
There are countless other institutions and organizations that provide grants for community and social activities. Below are some of them:
Oranjefonds Nederland: a national fund that provides grants for a huge range of social initiatives, including small-scale, local initiatives.
VSB Fonds: The national 'VSB Fonds' (VSB Fund) supports initiatives that encourage inclusive, active participation in society, social mobility, and personal development.
Elisabeth Strouven Fonds: this foundation supports social initiatives in Maastricht. All sizes of volunteer organizations can apply for funding.
Useful links
Guide for residents' initiatives
Guide for grants and funding
CODE043 is a Maastricht-based youth organization. They're eager to help people with good ideas for new projects.
Ik ben geweldig ('I am fantastic') aims to support as many young people as possible with their ideas to help others around them. The initiative offers coaching, training, and financial contributions up to €1,000.
Trajekt: This is Maastricht and Heuvelland's community outreach organization. See previous pages for contact details or visit their website.